CDex
| | |
| --- | --- |
| Decoder Source: | http://www.cdex.n3.net/ |
| Version: | v1.30 Beta 8 © 1998-2000 Albert L. Faber |
| Price: | Free |
| Settings: | none |
| Similar products: | Seems to use mpg123 decoding engine |
| Verdict: | Excellent |
| VBR: | All |
| Full file: | Always |
| Major Flaws: | none |
| Minor Flaws: | none |
| Output level: | correct |
| 1-bit relative accuracy: | Excellent |
| 1-bit absolute accuracy: | Excellent |
CDex is a CD digital audio extraction tool (a CD ripper). It can rip to mp3 format, using the lame encoder, and can also decode from .mp3 to .wav. with only a few mouse clicks.
CDex passed all our decoding tests, and is highly recomended. It also came top in our additional corrupt file test, where it managed to decode our corrupt file without audible glitches.
Screenshots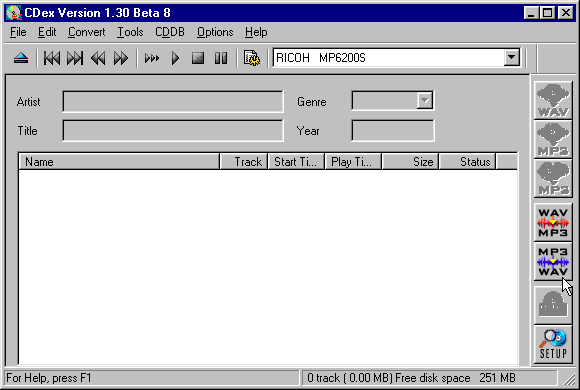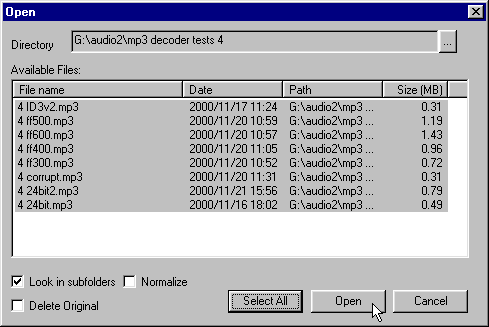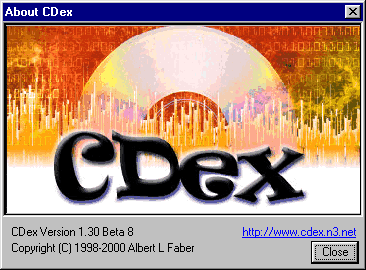 Return to the list of decoders.
---