Nero
Decoder Source:
ahead software http://www.ahead.de/

Version:
v5.0.1.3 © 1995-2000 ahead softare gmbh

Price:

$49

registration (demo is time-limitted)

Settings:
followed Wizard

Similar products:
none

Verdict:
Good
VBR:

All

Full file:

Never

Major Flaws:

none

Minor Flaws:

problems around 12-16kHz

;

band-limited at 21kHz, clips end off all files

Output level:

correct

1-bit relative accuracy:

Excellent

1-bit absolute accuracy:

Excellent
Nero is a CD burning program (like Easy CD Creator, Winon CD etc.) which will accept mp3 files directly in its audio CD Tracklist. There's no need to decode to .wav first, because Nero will decode mp3s "on-the-fly" as it writes them to disc. This makes putting your mp3 files onto audio CD a 1 step process (see the FAQ entry about putting mp3s onto CD for the pros and cons of this).
Unfortunately, Nero has two or three slight problems in its mp3 decoder. Firstly, the decoder always clips the end off mp3 files, though only by a tiny amount (around 10 samples). Secondly, it often shows slight discrepancies from the reference decoders at frequencies around 12-16kHz on real music signals. Finally, it bandlimits all mp3s at 21kHz. Some mp3 files have information above this frequency (up to 22.05kHz in fact). These last two problems are probably inaudible, but it's a shame that such a simple-to-use piece of software makes these mistakes, so failing to earn a recommendation.
Screenshots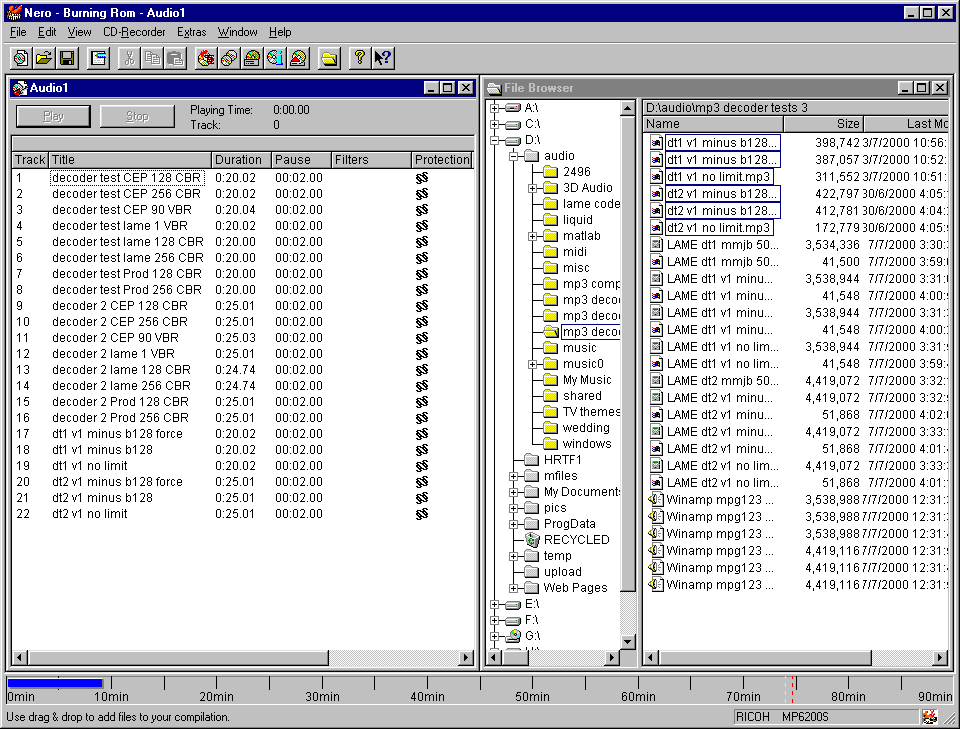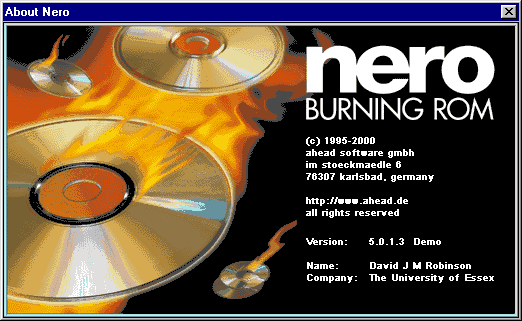 Return to the list of decoders.
---